Brad Schiff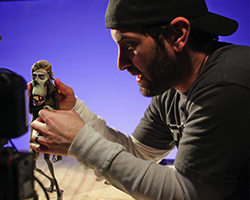 The LAIKA World 
Animation Supervisor on The Boxtrolls and ParaNorman, Brad Schiff cut his teeth on a number of popular American television series including MTV's Celebrity Deathmatch, The PJs and Gary & Mike. In 2001 Brad brought home a Primetime Emmy® Award for "Outstanding Individual Achievement In Animation. In 2004, he animated on the first of what has turned out to be a series of Academy Award®-nominated features that include Corpse Bride, Coraline and Fantastic Mr. Fox. Most notably however Brad served as animation supervisor for 'Kubo and the Two Strings' with a prestigious voice cast of Oscar-winning Charlize Theron, Matthew McConaughey and Oscar-nominated Ralph Fiennes and Rooney Mara. There will be a special screening of Kubo and the Two strings and a Q&A with Brad Schiff after.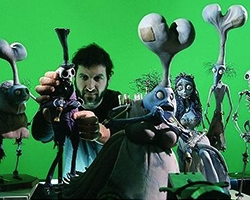 AUDIENCE:
Priority: Stop Motion enthusiasts, designers, animators, artists, sculptors.
Secondary: General audience, lovers of studio LAIKA and Kubo and The Two Strings
DATE: To be announced
VENUE: To be announced
Rona Lui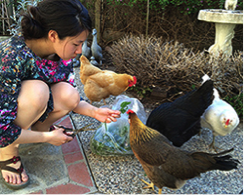 Artist at Pixar Animation Studios
Rona Lui is a fine artist living in the Bay Area of California, who currently works at Pixar Animation Studios. Most recently, Rona worked on the animated blockbuster film, 'Finding Dory,' where her designs and drawings contributed to making one of the most beautiful, scenic and atmospheric productions of our time. Before Pixar, Rona spent several years as a character art Intern at Disney Consumer Products. During her presentation, young and old artists from the Caribbean will be able to hear Rona share her story of how her love of art took her to one of the most respected animation companies in the world. She will also discuss the importance of fine art in animation and its significance in the future of digital animation and games.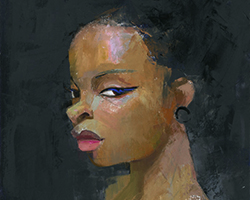 AUDIENCE:
Priority: Fine artists, designers animators.
Secondary: General audience, lovers of Finding Nemo and Dory.
DATE: To be announced
VENUE: To be announced
Caiphus Moore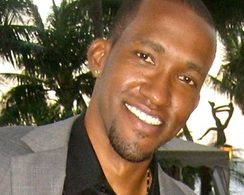 Senior Artist at EA Games
Caiphus is a Trinidadian American artist who currently resides in Oakland, California. He has spent most of his professional artistic career creating artwork for the video game industry and currently works as a Senior Artist for Electronic Arts (EA). A graduate of the Maryland Institute, College of Art, with a degree in Painting, Caiphus has always been inspired by the natural human form. He creates art on a variety of mediums; from traditional canvas to 3D sculpting. His main focus is to create a synergy between his love of fine art, gaming and multimedia.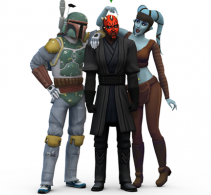 caiphus.com
AUDIENCE:
Priority: 3D Designers, game developers, artists
Secondary: General audience
DATE: To be announced
VENUE: To be announced
Malika Zouhali-Worrall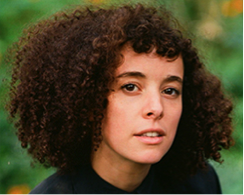 That Dragon Cancer
Malika Zouhali-Worrall is an award-winning director of British /Moroccan origin. 'Thank You For Playing' is a documentary that follows the parents of a child with cancer and how they used their programming skills to create a game that deals with the emotions and frustrations of the disease. The film premiered at the Berlin Film Festival, where it won the Teddy Award for Best Documentary and the Cinema Fairbindet Prize. Malika is a Chaz & Roger Ebert Directing Fellow and an alumnus of the Film Independent Documentary Lab, the Tribeca All Access program, the Firelight Producers Lab, and the Garrett Scott Documentary Development Grant. In 2012, Filmmaker Magazine named Malika as one of 25 New Faces of Independent Film. A screening of this documentary will be followed by a detailed Q&A with the director.
AUDIENCE:
Priority: Documentary Film makers, animators. Game Developers, those affected by cancer.
Secondary: General audience, writers, social activists
DATE: To be announced
VENUE: To be announced
Chloe Jarry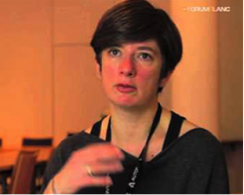 The Enemy a VR Experience
Chloé Jarry joined Camera lucida as a new media producer in January 2011 in charge of cross-media development.
She has produced three iPad apps mixing games, interactive animations and movie extracts from Camera lucida children's movies: Le Carnaval des animaux, Les 4 saisons d'Antoine or the recent Pierre et le loup. She has also written and produced large transmedia projects like Missions Printemps – Die FruehlingsForscher, a French-German "web + mobile + TV" project that engages audiences to send pictures of spring events, based on scientific protocols (http:// missionsprintemps.arte.tv), or Théâtre sans animaux, that proposes a new way to experiment and enhance theater on the web (http://theatre-sans-animaux.fr). She is developing transmedia and cross-media projects with various broadcasters: Arte, FranceTélévisions, RadioFrance, Canal +.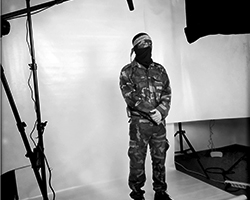 AUDIENCE:
Priority: Photographers, writers, Virtual Reality creators, social activists.
Secondary: General audience.
DATE: To be announced
VENUE: To be announced
Everard – Comic TT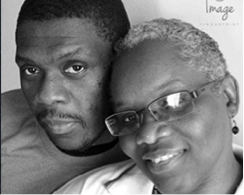 Sci-Fi & Diversity in Comics
Against the backdrop of a widespread call for greater diversity in comic books and graphic novels, comes a new lead female character of color named Okira. Created by Trinidadian husband and wife team of Dixie Ann Archer-McBain and Everard J. McBain Jr. Okira is a young, kind-hearted and benevolent priestess who lives an ordinary and mundane life with the feeling that she is meant for something special. She finds out one day that her feeling is right and, with the help of a disjointed group, she must save her world from total destruction. The book examines themes that range from the possible link between science and spirituality and the next stage of man's evolution. They currently have three books completed that are available on Amazon, Barns & Noble, DriveThruComics and Comixology.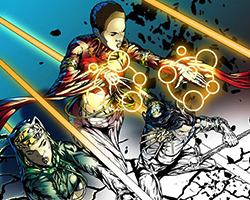 AUDIENCE:
Priority: Comic Artists, illustrators, artists, writers, Sci-Fi enthusiasts.
Secondary: General audience
DATE: To be announced
VENUE: To be announced
Anita Killi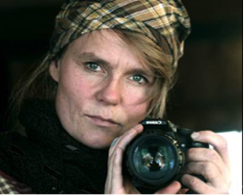 The Unique Style of Ms Killi
Anita Killi is a Norwegian director and writer, known for Angry Man (2009) which takes on the difficult topic of domestic violence. She explores the dynamics that lead to abuse in families, and throws a healing light on a situation that too often remains hidden in the shadows. Also know for The Hedge of Thorns (2002) which received numerous international awards and Daughter of the Sun (1996). The technique employed in most of her films is a combination of cut-outs and object animation using a multi-plane technique, i.e. animation filmed on several layers using glass panes. She studied at the National College of Art and Design and at the MRDH District College. Killi has established her own animation studio Trollfilm. Her work will be screened and followed by a discussion after.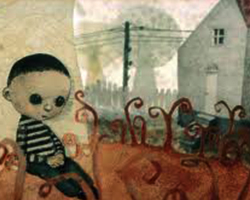 AUDIENCE:
Priority: Stop Motion enthusiasts, designers, animators, artists, sculptors.
Secondary: General audience, social activists
DATE: To be announced
VENUE: To be announced
Alain Bidard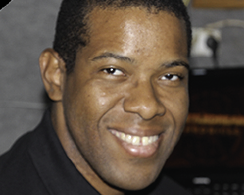 Alain Bidard
Received his Masters degree at SUPINFOCOM in France. In 1999, he directed "Pixies" which was nominated at Imagina Festival (Monaco) the Roubaix animation Festival (France) & the Anima Festival (Belgium). In 2001, he created Dream Heaven Pictures and directed many award-winning documentaries and short films. In 2010, he started working on his first feature film, "Battledream Chronicle." It was completed in 2015.
AUDIENCE:
Priority: Designers, animators, directors.
Secondary: General audience
DATE: To be announced
VENUE: To be announced
Saïdou Bernabé & Yoane Pavadé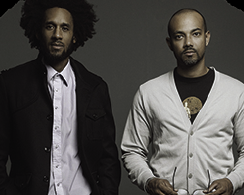 Founders of Parallel 14
Parellel 14 is the first Caribbean school where you can study innovative fields such as 3D animation cinema, visual effects and video games. Originally from Martinique, they have returned to the French territory after spending 15 years abroad working as 3D graphic designers for some of the largest international studios, involved in film projects which are known worldwide.
Today, Parallel 14 exists, teaching its first batch of students. The venture has attracted the support of the Chamber of Commerce and Industry of Martinique as well as the Martinique Region and Europe.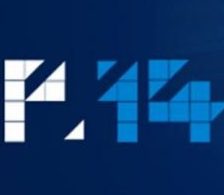 AUDIENCE:
Priority: Designers, animators, artists.
Secondary: General audience, students, game developers.
DATE: To be announced
VENUE: To be announced
Andres Mänd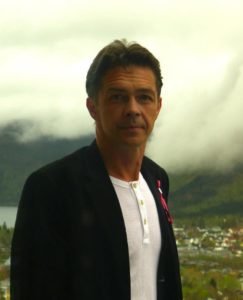 Andres Mänd (born in 1965 in Tallinn, Estonia). Associate professor and the head of Animation Department at Volda University College, Norway. He has studied stage management in Estonia, animation in Russia and art management in Finland. Worked for 13 years in the puppet film company "Nukufilm" in Estonia of which he still owns a share. Has animated more than 40 animated films including TV-commercials and music videos. Many of the films have been awarded in different animation film festivals around the world. Has directed 6 animated shorts, among others music video for Norwegian progrerock band Motorpsycho called "Manmower" which was announced as the best Norwegian music video in 1996. Executive producer of gratuation films produced at Volda University College 1998-2016 (more than 100 titles). Many VUC films have won international awards, among others «But Milk is Important» which got the Official Walt Disney Award for the best student film in Ottawa, Canada in 2012. One of the establishers of Animation Volda Festival (2006) and Norwegian Animation Centre (2012). Loves Trinidad and Tobago.
Arne Humberset, a native of Volda, Norway, is the Head of the International Office at Volda University College, a position he has held since 2013. Prior to this, he worked for ten years at at the University of Oslo in positions connected to international education. Humberset holds a Bachelor of Arts from the University of North Dakota and an MPhil. in Peace and Conflict Studies from the University of Oslo.