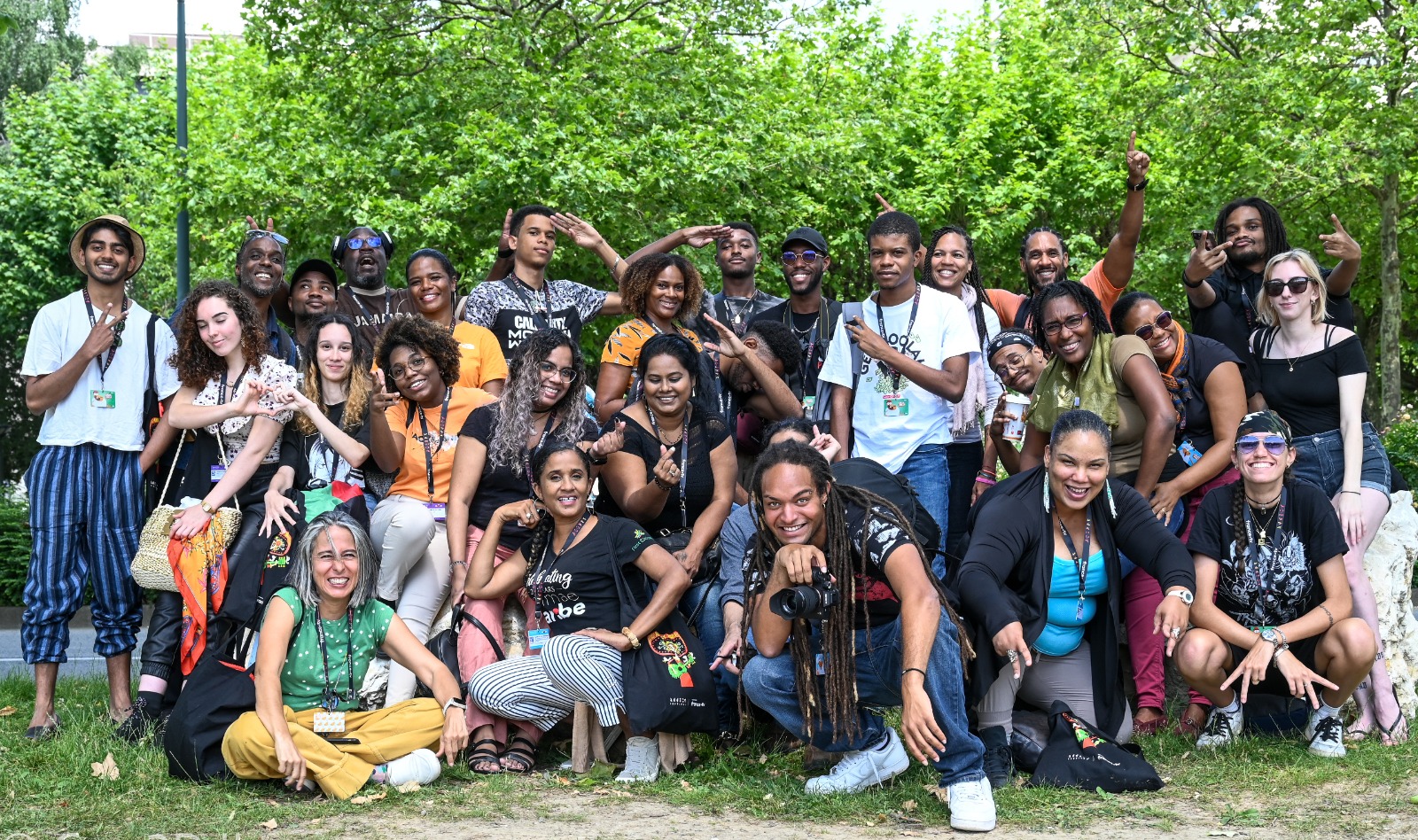 03 Jul

'Big Thinkers' UK Focus on Caribbean Ideas at AC23

As we celebrate another year of the art of animation in the Caribbean, with a plethora of world animation screenings & enigmatic presentations, the Animae Caribe team is excited to share their recent collab with UK team 'Big Thinkers'. The 22nd edition has all the usual exciting features like screenings, digital forums, business conferences & the Toon Marketplace B2B.

Big Thinkers Caribbean is a new program to unearth the next big, animated hit authored by Caribbean creators. Launched by award-winning Indie Big Deal Films (Little Badman, Dreaming Whilst Black) in association with Hoek, Line & Thinker and Animae Caribe Animation Festival, it's the first of its kind in the Caribbean. Caribbean creators, who are either based in or have roots in the Caribbean can apply. Partnering for the first time with award winning Draper Start-Up House, the Animae Caribe team is keen to assist creators with a story or idea that can be the next iconic animation IP that the world is looking for. Once submitted the finalists will be invited to pitch their projects to a jury at the annual Animae Caribe Animation Festival in Trinidad & Tobago from October 25th to 28th 2023. The Jury will consist of a broad representation of industry perspectives and backgrounds who will attend in

person and virtually. The jury includes Latoya Raveneau, Executive Producer Disney Television Animation, Elliott Palmer (CBBC, Nickelodeon, King Bert), Thomas Stogdon (Big Deal Films, Little Badman, Dreaming Whilst Black), Tom Van Waveren (CAKE Entertainment, Mush Mush and the Mushables, Supa Team K), Gian Franco (Pavillion Picture), Leslie Ann Wills-Caton (FilmTT).  The winning project will go into funded development with the Big Thinkers team, to create a market-ready pitch.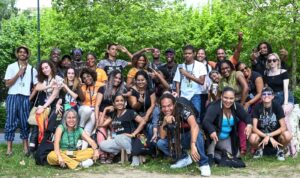 Founder Director of Animae Caribe Festival Camille Selvon Abrahams recently met with the Big Thinkers team at Annecy in France and then in the UK. They all are extremely encouraged by the possibilities and look forward to being in T&T for the final pitch. "When Big Thinkers started, it was to amplify voices we felt were missing from our screen. Well, we're delighted to announce Big Thinkers' footprint is going worldwide and where better to start than the wonderful Caribbean where there is a huge array of talent ready for the next step" said Dhanny Joshi, Co-Founder and MD of Big Deal Films. Interested content creators are encouraged to register here for an online discussion on Friday 7th June at 6pm GMT time. This will allow creatives to get a better understanding of the process to participate in this opportunity of a lifetime.
To apply to the Big Thinkers Pitch in association with Animae Caribe Festival apply here
About Big Deal Films – A London-based BAFTA winning and Emmy nominated, diverse-led production company with a passion for innovation and inclusive storytelling. With an emphasis on telling great stories and creating fresh formats, Big Deal Films has been on a mission to establish itself as an exciting new voice in the world of production since its 2014 inception. The team has worked with major UK broadcasters, blue chip companies and public institutions including BBC, ITV, Channel 4, Channel 5, Sky News, The Princes Trust, Metropolitan Police, IMG and ITN amongst others.
For more visit their website. 
About Animae Caribe Animation Festival – The Festival's main purpose is to share knowledge and inspire the development of a thriving animation industry in the Caribbean.  It is the largest annual animation festival in the Caribbean and features a plethora of world animation screenings, enigmatic speakers and presentations, A Business Day and the Toon Marketplace B2B networking forum. In 2023 they will introduce the AC Artisan Night Market and Screening, where artisans in the creative industry get to show off their creativity and the public have an opportunity to take in wonderful outdoor screening of animations from Africa, the Caribbean and the rest of the world at "ROOTS YARD". 
END
END OF MEDIA RELEASE
For further details and interviews contact – Roxanne Colthrust 868 310 1608 | rcolthrust@sightfactory.com