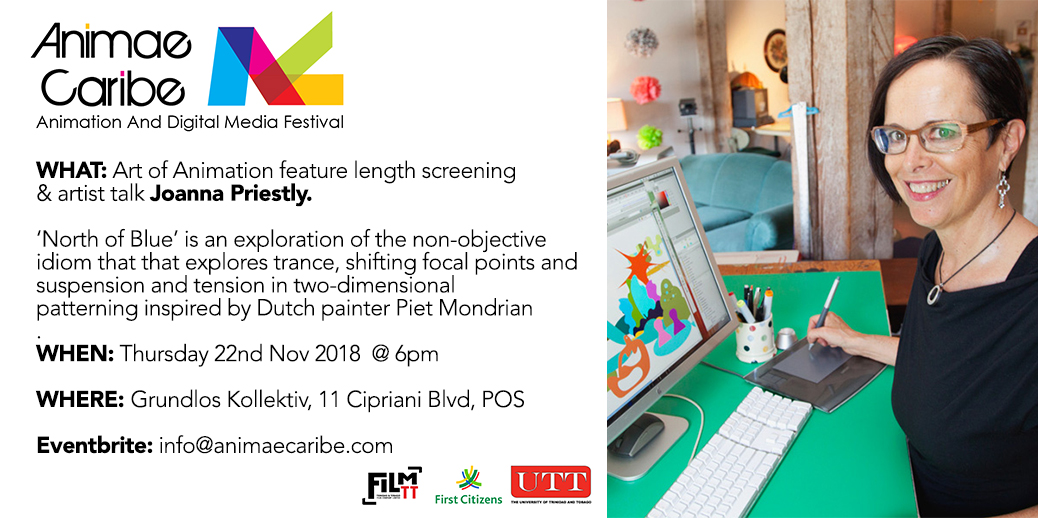 14 Nov

North of Blue Film Screening

North of Blue

2018 | Joanna Priestley | USA | 60:09

Synopsis
"Inspired by the chilling and mysterious winter landscapes of the Yukon, North of Blue is a mesmerizing non-narrative exploration giving form to the formless and offering shifting focal points and patterns that explore tensions between the recognizable and the strange. 

Bursting with lively colours and dynamic shapes, North of Blue is abstract art come to life. Conventional silhouettes are deconstructed, stripping away meanings and associations to free the mind for a wildly subjective visit to the north. A dreamlike façade, North of Blue is a stunning symphony which speaks to the explorer in us all." -Chris Robinson, Ottawa International Animation Festival

Trailer https://vimeo.com/268106599

Join us Thursday 22 November 6pm ,  at Grundlos Kollektiv to witness this masterpiece and meet Joanna!