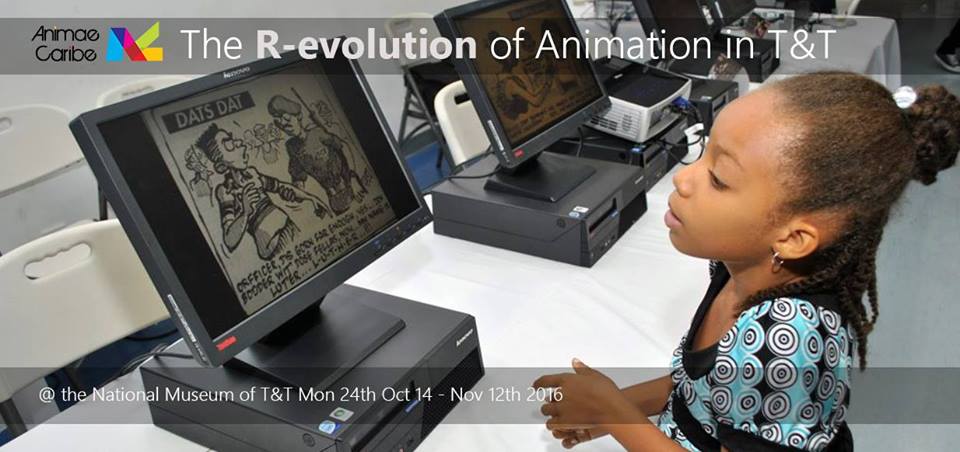 24 Oct

The R-evolution of Animation in TnT

Past animation students of the University of Trinidad & Tobago in collaboration with Animae Caribe Festival present a quirky, fun, history of the r-evolution of the animation movement in TnT. In partnership with the National Museum of Trinidad and Tobago, patrons will be exposed to characters from the past like 'Charlie' by the late Pat Bishop created for the clean-up campaign Chase Charlie Away in the 1980's. Also on exhibit is a small display on Sweetbread by Mahase Calpu and a fantastic slide show of the funny local comics by the late DEW Dunstan Eustace Williams.

The archived slide show of DEWs work over the years was a digital archiving exercise conducted by the students of UTT in 2010. The lead for the exercise was lecturer Ian Alleyne, who felt that there was a need and importance for this kind of exercise regarding archiving of artists work. He states "Our students are pioneers in the local animation industry. As such it was important for them to learn about DEW – a successful pioneer in a related industry." Also on show is special guest and exhibitor one of Trinidad first 2D animators Mathew Hudson, the creator of the famous Lucozade stickman (who can forget the fantastic carnival wining stickman) Mathew will display his traditional methods used to create the local advert and will be doing short demos during the exhibition.

Other important features are examples of UTT student's stop-motion animation sets and models and screenings of 15 years of Caribbean Animation. Past animation student Jessica Yawching states "Animae Caribe is what brought me to animation. As a past student of UTT now, it's what keeps that passion going. Every year it brings together so much inspiration and knowledge, new contacts, new ideas and ways to advance the animation industry in the Caribbean."  The official opening will screen the final films of the 2016 cohorts of the UTT Diploma in Animation Studies on Monday 24th of October at 6.30pm at the National Museum of Trinidad and Tobago.