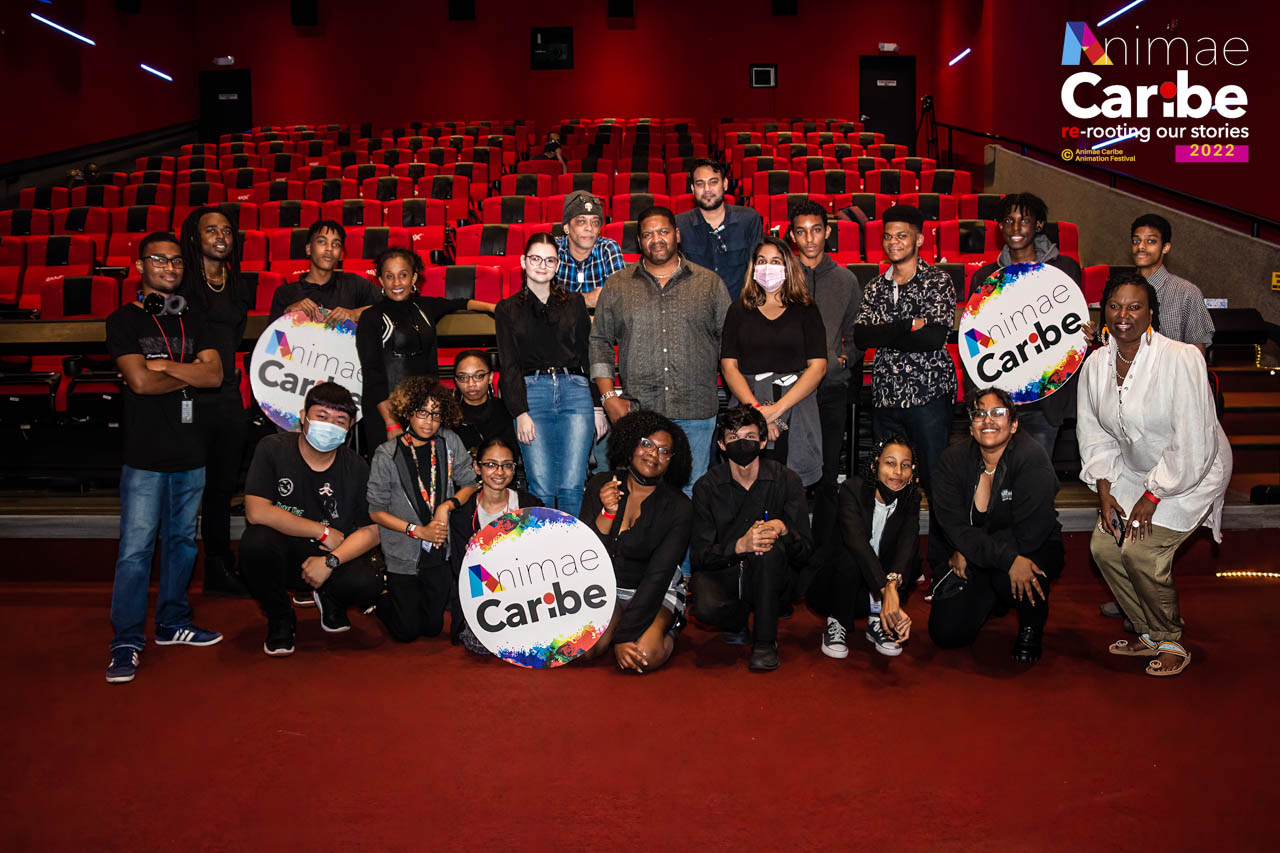 09 Nov

AC22 launches with OPAL & 5 Caribbean Shorts | Digicel IMAX

Animae Caribe 2022 officially launched with a celebration of Caribbean Animators at Cinema One IMAX 4DX at One Woodbrook Place, Port of Spain.

The Screening featured OPAL by Alain Bidard, four UTT Shorts and Ego Sum by Adrian Lopez from Jamaica.

In 2021 we were honored to premiere Alain Bidard's award winning film OPAL. Unfortunately due to COVID 19 restrictions we were forced to do so virtually. It has since travelled the world and cupped over 100 awards globally.

We are honoured to bring it back home to an 'in person' screening at our official Animae Caribe 2022 Opening Screening home DIGICEL IMAX.

Once upon a time a magic kingdom where summer lasted forever and where the animals and the inhabitants were immortal. The source of all magic was a young princess called Opal. Legends said that her joy would bring wonders and prosperity to the kingdom. But her sadness would only bring chaos and darkness…

Alain Bidard is an award-winning animation film director who has worked in France for 17 years. In 1996, after completing high school, he entered SUPINFOCOM, one of the best Computer Graphics schools in Europe. His first film, "Pixies", entered many festivals including the prestigious Imagina festival in Monaco and Anima Folioscope in Bruxelles.Alain Bidard directed many award-winning short films in the 2000's. Then in 2015, Alain Bidard released his first animation feature film, "Battledream Chronicle", a successful film that has won 20 awards and more than 70 nominations worldwide.Between 2016 and 2019, Alain Bidard directed 2 other short films and a TV series pilot adaptation of his feature film, which won together more than 30 awards and more than 100 nominations worldwide.