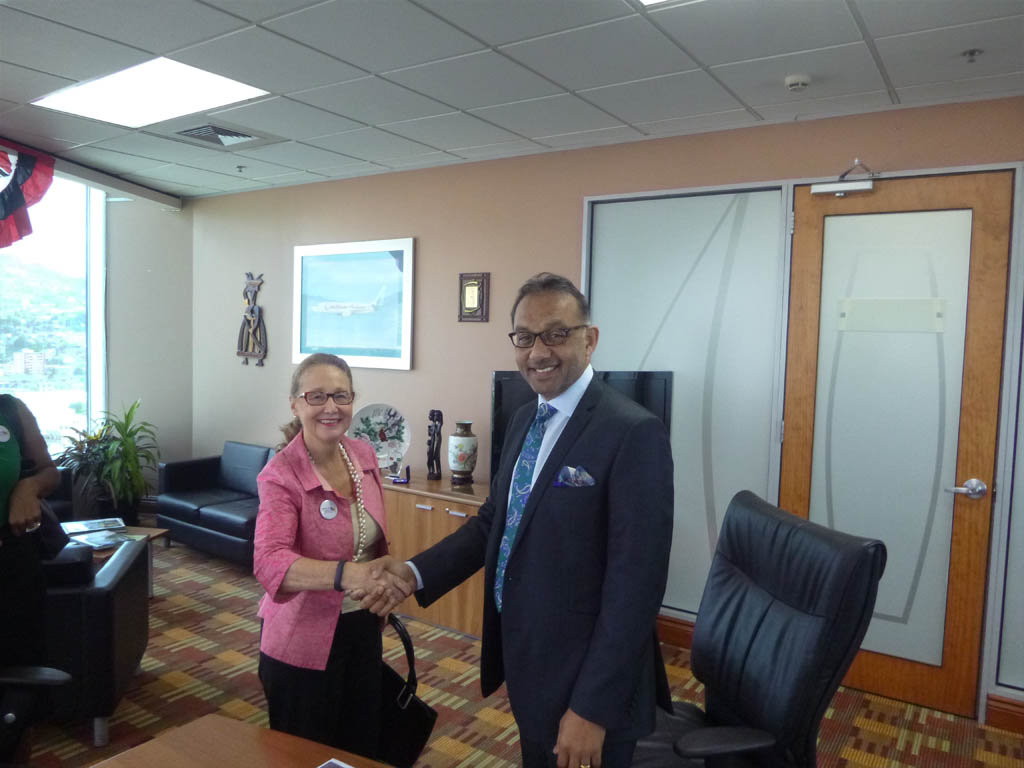 03 Nov

Animae Caribe meet with Minister of Trade and Industry
Animation Industry Experts pay a courtesy call on Minister Vasant Bharath, Ministry of Trade, Industry, Investment and Communications.
The critical message from Mrs. Vogelesang (former CEO of Toon Boom Animation of Canada) to the Minister was – "The animation industry is not a hobby; it's big business with special effects, mobile, gaming, web animation and merchandising. It is a multi-billion dollar industry".  Applauding the progress of Trinidad and Tobago, Vogelesang said  "You have the right stuff, already trained animators, the willingness to educate more animators, tech savvy, speed, quality. The Animation industry needs the support which could make it a world player. This too can happen for Trinidad and Tobago."
Animae Caribe was represented by Camille Selvon-Abrahams, Joan Vogelesang, Jason Lindsay, Roxanne Colthrust and visiting EA Games animator, Caiphus Moore.