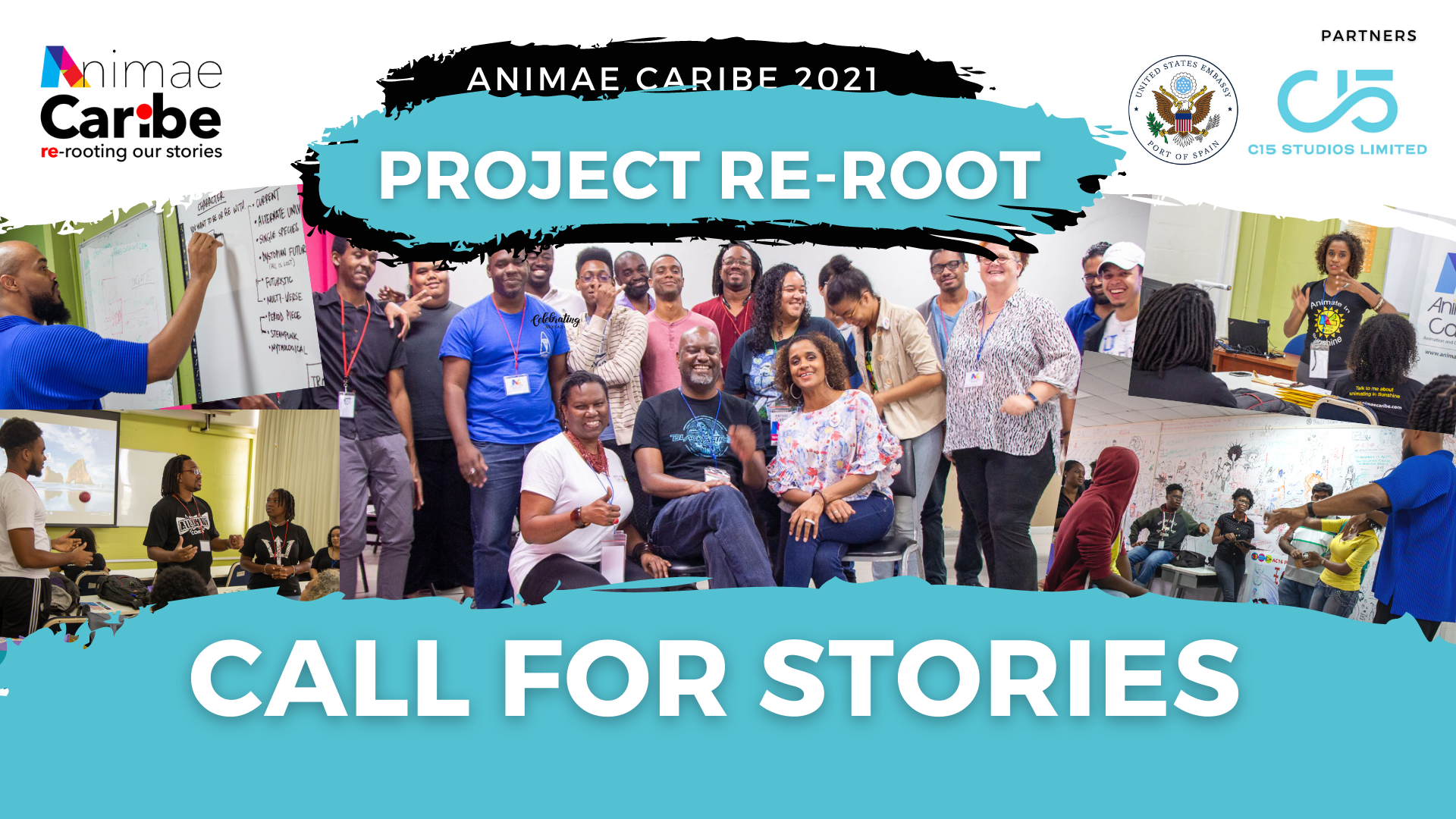 24 Jul

Project Re-Root

Trinidad, May 28th, 2021 The Animae Caribe Animation & Digital Media Festival invites creators from the Caribbean, Africa and the Diaspora to join Project Re-Root! The creation of 12 Concepts for animated short films with accompanying game or VR AR Experiences that connects Africa the Caribbean and the diaspora. These short animations/films will encompass stories that travelled the continent and the world throughout history, which have now evolved into cultural reminders of our deep-rooted connections. These stories were never told through authentic voices, therefore the process will be conducted through the re-rooting, re-examining and restructuring of our past present and future through storytelling and technology. The deadline for submissions is July 31st at 5:00pm EDT.

 Project Re-Root is the highlight of Animae Caribe 'Toon Marketplace', the industry-focused forum that runs October 28 to 29th, 2021. The Toon Marketplace first took place six years ago with the support of Caribbean Export Development Agency and CDB Bank.  Over the years there has been consistent development of IP Concepts and for this cycle, with the support of our partners the intention is to take these stories to production stage. Our catalogue of IP has been tested at Kidscreen for the last 5 years and in 2019 to Europe for the 4th CARIFORUM- EU Business Forum.

 After a successful 2020 online edition, AC21 returns with blended options for 2021, all of its programs and conferences will be available on various platforms, from VR Experiences like Alt Space and High Fidelity to traditional Zoom platforms. In 2020 we saw an increase of 500% in attendance with the online options. This year we would be conducting blended options COVID permitted. "For our 20th Anniversary we really wanted to make a huge statement and also to demonstrate tangible outcomes over the years.  The Project Re-Root and other amazing events at Animae Caribe 2021, were designed to encourage global participation and to make AC21 your preferred festival destination. It will continue to be a space for networking, screening and industry exposure, but also an amazing opportunity to experience the Caribbean #islandlifebliss through inter-island online events culminating into 3 Days of conferences, screenings, receptions and VR closing ceremony on the Island of Tobago" says Camille Selvon Abrahams, AC Founding Director. 

Proposals should include the following: Name of Project, Project synopsis and logline, project format (3D, 2D, or Game Concept) target demographic; character design and descriptions; at least three episode synopsis; and the bios of creators. Applicants should send their Project Re-Root proposals to: info@animaecaribe.com and projects@animaecaribe.com

THE DEADLINE FOR PROJECT RE-ROOT SUBMISSIONS IS
NOVEMBER 15TH, 2021 at 5 PM EDT.